Values Shapes everything we do.
We offer our clients the power of choice like no other Real Estate Company in Qatar, and our consultants have been trained to cater to our buyers by listening to their needs, reacting quickly and getting them that perfect purchase which maximizes the value of their investment.
Our core philosophy identifies our clients as being the cornerstone of our business.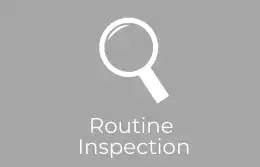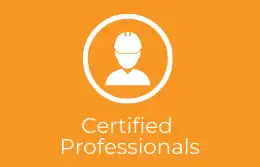 Finding the right tenant to lease your residential or commercial property in Qatar is now a seamless process with Steps Real Estate
Occupancy and Collection will be maximized with minimized legal cases.
Basic
1. Lease and Tenancy Management
Property Shooting
Property Marketing
Property Viewings for Potential Tenants
Tenant Screering
Preparation of The Lease Agreemen
Collection of Rent & Security Deposits
Key Handover
Pre-Move-in Inspection
Contract Attestation
Kahramaa Account Management
Move-out Inspection
Kahramaa Clearance
Renewal of Lease Agreement
Profit & Loss Statement
Procurement Management
Post Dated Cheque Management
Cheque Return Management
Strategic
1. Lease and Tenancy Management
Property Shooting
Property Marketing
Property Viewings for Potential Tenants
Tenant Screering
Preparation of The Lease Agreement
Collection of Rent & Security Deposits
Key Handover
Pre Move-in Inspection
Contract Attestation
Kahramaa Account Management
Move-out Inspection
Kahramaa Clearance
Renewal of Lease Agreement
Profit & Loss Statement
Procurement Management
Post Dated Cheque Management
Cheque Return Management
2. Monthly Property Inspection
Cleaning Services Co-ordination
CCTV System Co-ordination
Security Services Co-ordination
Waste Removal Co-ordination
Pre-Move-in Cleaning
After Move-out Cleaning
Premium
1. Lease and Tenancy Management
Property Shooting
Property Marketing
Property Viewings for Potential Tenants
Tenant Screering
Preparation of The Lease Agreement
Collection of Rent & Security Deposits
Key Handover
Pre-Move-in Inspection
Contract Attestation
Kahramaa Account Management
Move-out Inspection
Kahramaa Clearance
Renewal of Lease Agreement
Profit & Loss Statement
Procurement Management
Post Dated Cheque Management
Cheque Return Management
2. Monthly Property Inspection
Cleaning Services Coordination
CCTV System Coordination
Security Services Coordination
Waste Removal Coordination
Pre-Move-in Cleaning
After Move-out Cleaning
3. Facility management
Pest Control
Utility Management
Minor Maintenance Coordination
Major Maintenance Coordination
AMC Coordination
Periodic Preventive Maintenance Coordination
Landscaping Coordination
Tenant Complaint Management
3rd Party Contract Management
+97466346605