The Evolving Real Estate Property Market in Qatar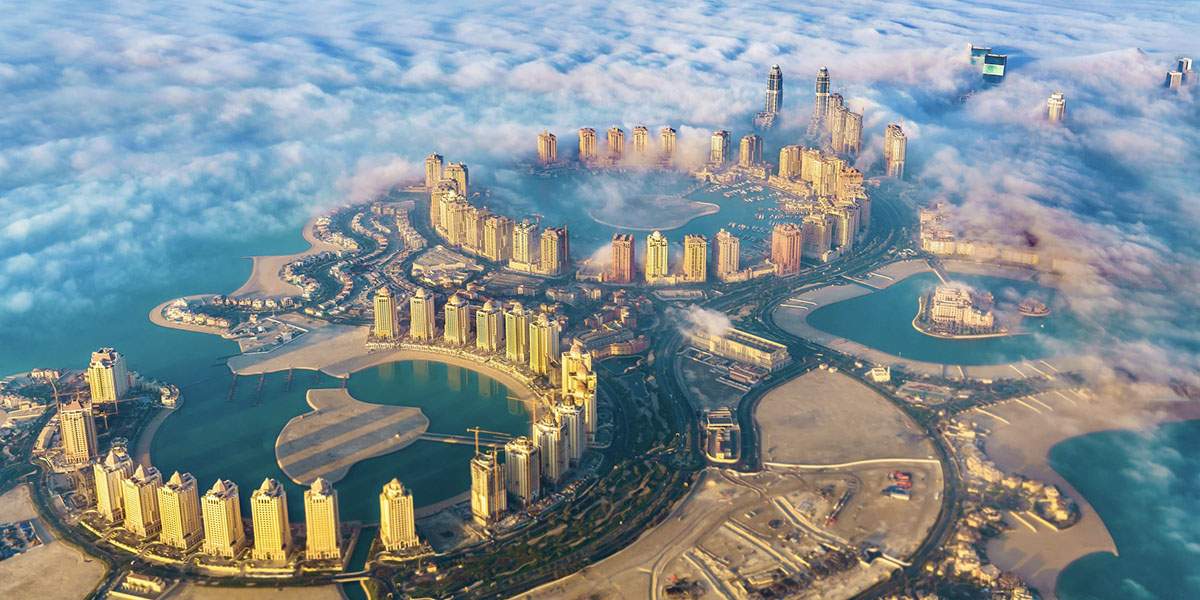 Insights into READY and OFF-PLAN Developments in Qatar


Thanks to its stable and thriving economy, the Estate of Qatar has been witnessing a growing demand for new constructions and cutting-edge building projects that in turn play a crucial role in refreshing and supporting the real estate industry in the country. Therefore, buyers and investors are provided with a great deal of opportunities within the real estate market, be it Residential, Commercial or Industrial projects. In other words, whether you're seeking a luxurious residence with stunning views and upscale facilities or searching for a strategic business space in a bustling commercial district provided with great infrastructure, Qatar's real estate offerings are diverse and impressive.
In this blog, you will get detailed information and insights into current developments and off-plan projects in Qatar to better understand current trends in the industry to manage your purchase decisions.
But first you need to know: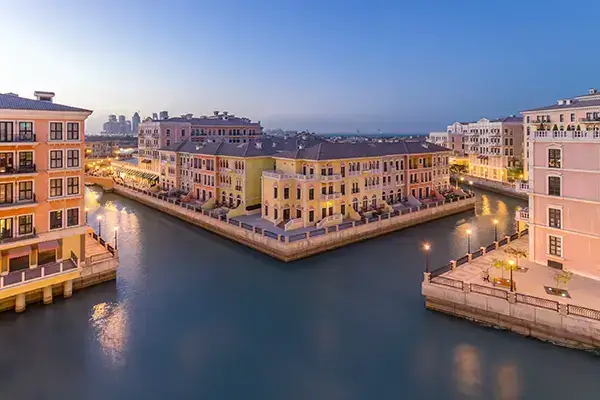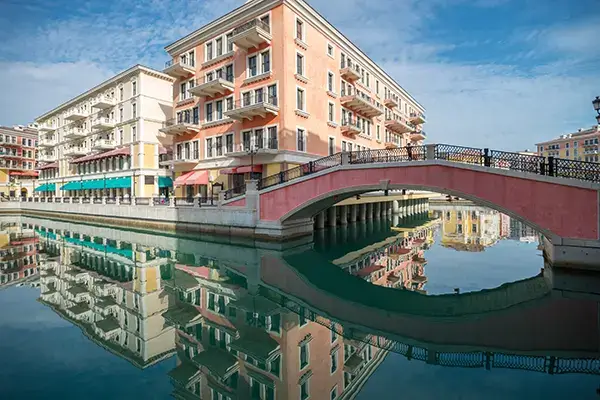 Why is it recommended to buy a new development property? OR Why should you buy a new development property?
Since it's a crucial step in one's life, purchasing a home leaves buyers with numerous options to carefully choose from. They have the choice between owning a pre-existing home with a rich history and famous reputation or they might opt for investing in a brand-new property in a newly developed area. Those who prefer to purchase new development properties directly from the developers can enjoy many advantages, including:


Appealing payment plans: New development properties often come with flexible payment options and convenient monthly installments, making homeownership more accessible.
The attractive location: New developments in Qatar tend to be located in close proximity to a variety of new restaurants, retail and entertainment spots. They may also overlook stunning views of the sea or view of the most prominent and vibrant cities.
Fantastic investment opportunity: Purchasing a home in a new development can offer you an excellent opportunity for a potential return on investment when you decide to sell your home. If you are interested in properties that have a high ROI, check out these options.
The most advanced technologies and appliances: New developments offer the latest technology to enhance modern living. They are designed with modern features, appliances, and world-class utilities catering to those seeking cutting-edge living experiences.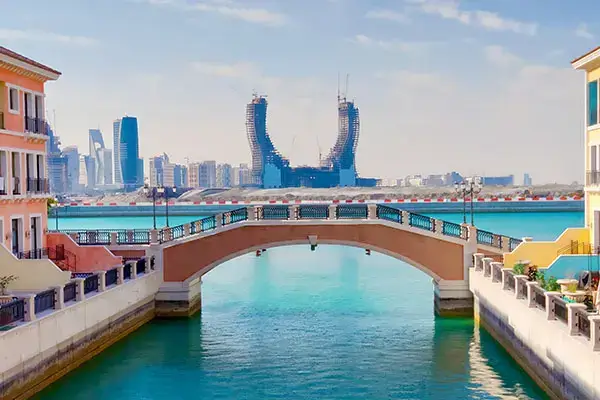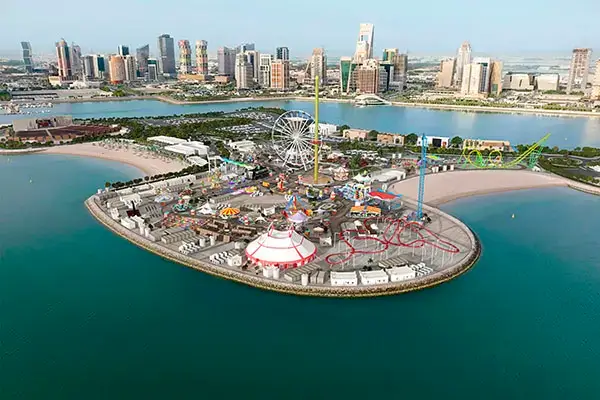 Speaking of up-to-date technology, what are Qatar's unique innovations so far?


The Crystal Walkway: one of Qatar's unique off-plan innovations located at the heart of Gewan Island; it offers a climate-controlled outdoor pedestrian path, perfect for strolls, shopping, and relaxation. Meanwhile, the Promenade, a breathtaking waterfront destination, also one of Gewan's remarkable features, provides charming sea views and a vehicle-free recreational haven. Both spaces are meticulously designed to cater to your every need and embrace the island's rich culture and ambiance, ensuring a delightful experience in every season.
This will lead us to address the next question:

What are the most prominent residential projects in Qatar?


L11 Residence - Fox Hills Lusail
The L11 residence is located in Fox Hills Lusail, featuring opulent and ready apartments with payment plan and great amenities for the best living experience.
The Seef - Lusail Waterfront
Six brand-new towers nestled in the heart of Lusail Waterfront. The Seef, a magnificent waterfront development in Downtown Lusail, offers the epitome of contemporary luxury living. The Seef embodies Lusail's serene coastal charm, offering a peaceful and inspiring atmosphere where residents and visitors feel at ease. Check out these move-in ready properties at Seef.
What are some of Qatar's upcoming Developments?


Laval Tower: Situated in the heart of Lusail City's Marina District, Laval Marina Tower showcases modern engineering and design excellence. This tower offers a variety of fully furnished residential apartments with stunning city views from different balconies. Residents can relish upscale amenities like a rooftop infinity pool, commercial shops on the ground floor, a fitness center, a movie theater, a spa, and more.
Voya Tower Waterfront: located along the waterfront, Voya Tower distinguishes itself with its contemporary architecture and breathtaking vistas of the Lusail waterfront, complemented by a range of amenities. Voya Tower offers easy access to city amenities, leisure activities, and services. Its exceptional exterior design mimics the gentle curves of the sea waves. Inside, you'll discover a wealth of communal areas, gardens, and private balconies, all offering splendid views of the Lusail waterfront. Some of the properties at Voya Tower can be found here.
Gewan Island: named after a perfectly round, pink-hued pearl from Qatar's maritime history, is a man-made island offering a range of housing options tailored to diverse investment and residential needs. Gewan Island offers supreme comfort, security, and sustainability in an advanced community. The island offers high-end amenities like the Gewan Golf Club, Beach Club, Crystal Walkway, and a range of thoughtfully designed residences, from apartments to waterfront villas to elevate your lifestyle.
Fox Hills Residence: Located in Lusail and offers luxurious fully-furnished apartments with a 5-year flexible payment plan. Fox Hills Residence boasts a refined finishing interior provided with all the world-class amenities you would wish for!
For more developments in Qatar visit this page.
Now that we covered the most prominent residential investment projects in Qatar, we are moving to address the following question:
What are Qatar's top three areas to live in?


Lusail: Investing in Lusail's residential properties offers a bright future for both potential investors and residents. With innovative development, sustainable infrastructure, and a strategic location, Lusail features a high-quality urban lifestyle. As major global events and business districts emerge, Lusail becomes a hub of opportunity in Qatar's dynamic landscape.
Check out Properties in Lusail
The Pearl: A place where you can experience unmatched luxury living. With stunning waterfront surroundings, world-class amenities, and panoramic Gulf views, it seamlessly combines modern living with timeless elegance. Residents can enjoy a lifetime of golden sand beaches, high-end shopping, dining, and entertainment. Premium housing options include apartments and villas amid lush landscaping. The Pearl Qatar offers a lifestyle of comfort, and sophistication, with free transportation and metro access.
West Bay: A sustainable, luxurious residential district, 10 km north of central Doha, an ideal area for expats. It offers security, beach access, parks, sports facilities, and a metro station. West Bay also provides an opulent living experience that embodies a vision of the future.
Browze Properties in West Bay.


---
To sum up, new developments are increasingly becoming a popular choice for homebuyers, whether they are move-in ready or still in the off-plan stage. The growing number of new developments in the State of Qatar is a testament to the country's stable economy and the growing demand for these projects along with the many benefits they offer. If you are looking for a fantastic property in a new development to meet all your needs, don't hesitate to get in touch with us to provide you with all the needed details about the most promising projects in the Qatar's real estate market so you can be pleased and satisfied with your purchase decisions.
+97466346605